Ashington's Period & Listed Building Experts
Chartered surveyors with years of old building surveying experience
Call 01670 461 462 or Freephone 0800 880 6024
As chartered building surveyors who have operated in the Ashington area for years, we have extensive experience dealing with local properties of all shapes and sizes. But not all buildings present an equal challenge to a surveyor or a prospective purchaser.
No building was built to last forever and most begin to deteriorate seriously after around 60 years, which is the typical lifespan of most modern materials. As a structure gets older, it becomes more susceptible to building defects such as damp ingress, warped timbers, structural movement and various forms of wood rot. These problems, amongst many others, can be difficult to diagnose, very expensive to put right and potentially damaging to a property purchase or sale.
We help our clients who are purchasing old buildings to open their eyes to the true cost of their property, by providing cost-effective, comprehensive advice from a true expert. You can meet him below:
Meet our period building specialist
Andy Banks MRICS MFPWS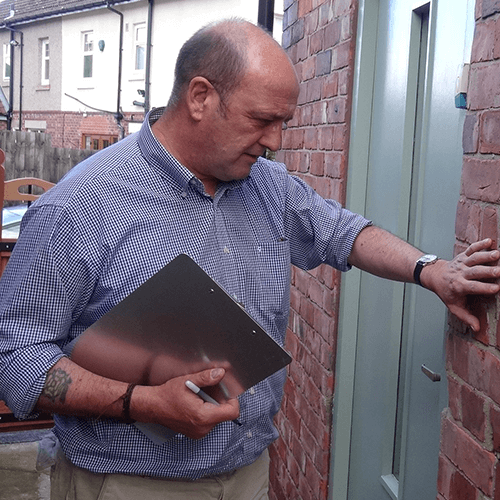 An RICS chartered building surveyor of more than 15 years post-qualification experience, Andy started his career with an honours degree in building surveying from the University of Northumbria. His surveying career to-date stretches over 23 years in the property industry - assessing properties of all types, shapes, values and sizes.
As a true building defect expert, he prides himself on the quality of advice he offers - with far greater depth of knowledge than a typical general practice surveyor.
Why choose Andy as your surveyor?
Your own passionate, approachable property expert
An RICS Member with insurance for your protection
Decades of experience working with old, period and listed buildings
A strict ethical code of conduct and professional integrity
Hours every year spent keeping up to date with the latest conservation techniques
Bespoke survey reports for
period & listed buildings
We believe that a customer-focused surveying company doesn't offer a single service, but several options - to suit each client's budget, property and timeframe. Unfortunately, some services - like the RICS HomeBuyer report and RICS Condition Survey, are template-based and therefore too restrictive for an old or complex building. These sorts of report should be avoided when considering an older property, in favour of a bespoke inspection which allows the surveyor the time to properly investigate any serious issues found on site. The Right Surveyors in Ashington offer the following bespoke services specifically designed for older structures:
Single Fault Assessment

A letter-style report focusing in on just one problem or element of the property - often useful for insurance claims.

Major Elements Survey

Similar to the HPS below, but omitting aspects which aren't structurally significant - like decorations and joinery.

House Purchase Survey (HPS)

Based on the FBS below, but delivered in a more concise way with less intricate detail

Full Building Survey (FBS)

The most comprehensive, detailed survey format available for an old property.